Cultural Excursions
Join the MartinArts Foundation on TWO enriching and exciting ARTventures! Explore and discover unique architecture, tour world renowned museums, enjoy various musical experiences, connect with newfound friends who share an enthusiasm for the arts. Please contact Nancy Turrell at 772-287-6676 x 4 or nancy.turrell@martinartsfoundation.org for excursion details and/or questions!
Sarasota, FL | November 11 - 14
Experience the art and architecture of Sarasota! Explore the historic arts district, botanical gardens, museums, SarasotaMOD weekend modern architecture tours and more!
4 days, 3 nights at the 4-star Art Ovation Hotel in downtown Sarasota. *1750 / Person
$500 deposit due before September 1st, after which price increases to $2100.
*Remaining balance due September 24, 2021.
*Rates based on Double Occupancy (additional $300 surcharge for single room). Price includes two daily meals.
Also includes: Welcome dinner November 11th. Entrance into the Sarasota Art Museum and lunch at the museum café. The Ringling Museum of Art and lunch at the Ringling museum café. SarasotaMOD Weekend Home Tour, experience the modern architecture of Sarasota. Entrance into the Marie Selby Botanical Gardens. Live performance by acapella group "Straight No Chaser" at the Van Wezel Performing Arts Hall, The Florida Studio Theatre, and live performance of Gioachino Rossini's "The Silken Ladder" by the Sarasota Opera. Pre-concert talks by Dr. Marie Jureit-Beamish, Professor Emerita of Music.
Travel to and from Sarasota and between venues is on your own. There may be opportunities among registrants to car pool. Stay tuned and let us know if you are interested. 
Cultural Excursions Sarasota
---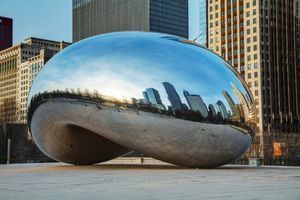 Fly high to the Windy City and prepare for a whirlwind trip filled with art, architecture and music...
Chicago, IL | Jul 13 - 17, 2022
5 days, 4 nights at the Historic Palmer House Hotel

Experiences Include: Art Institute of Chicago, Ravinia Music Festival, Architectural River Cruise, Driehaus Museum, and more!*

$2,900; save your place with a deposit of $500.
*Live performance schedules are subject to change due to the nature of the  pandemic. Venues have not releasing schedules far in advance, we will communicate all updates to itinerary as plans formulate and calendars begin to populate.
---
Secure your seat(s) today with a deposit! Space is limited.