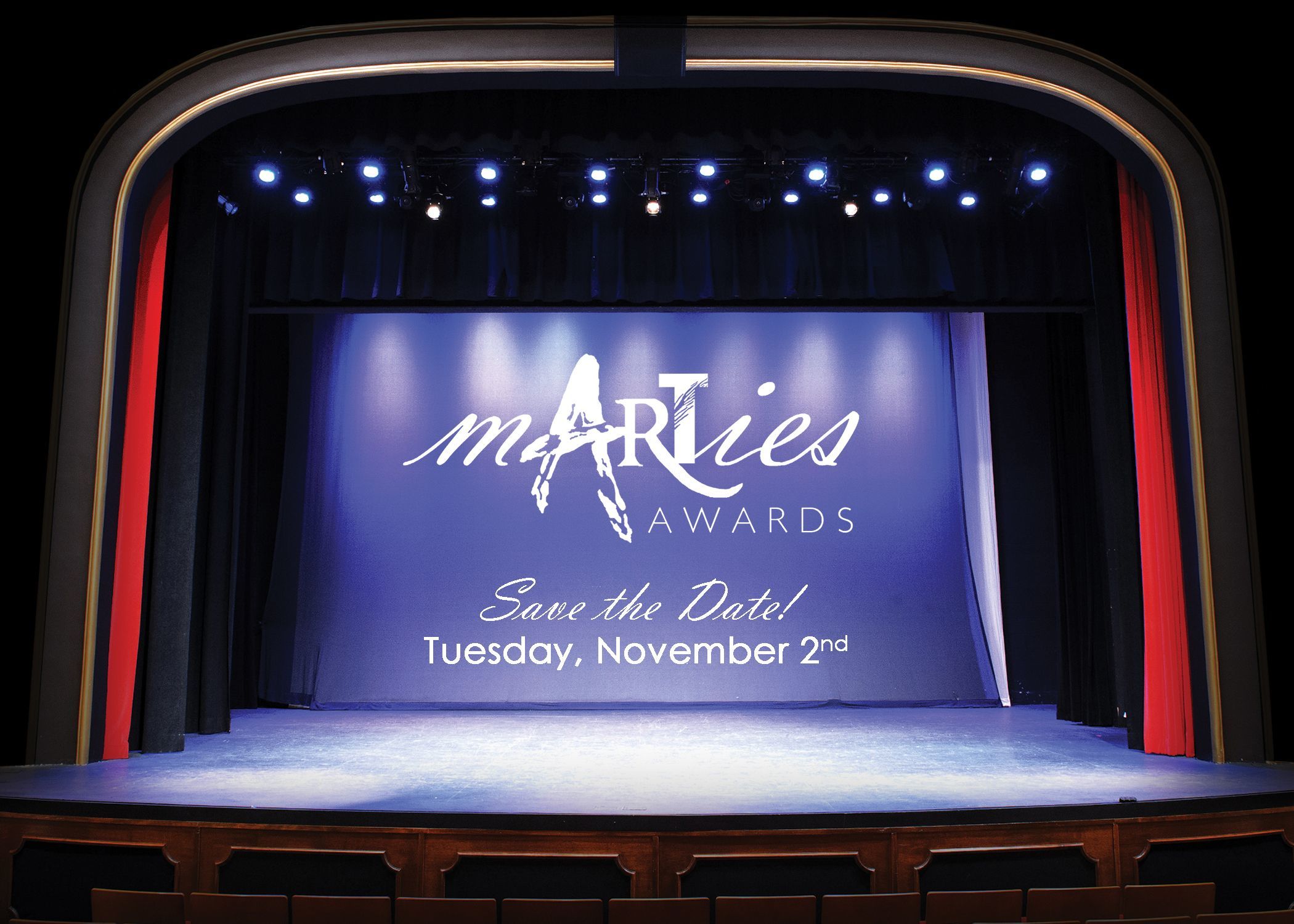 It's Show Time…Recognizing the Stars at the MartinArts Awards!
Join us at the Lyric Theatre to honor artists, philanthropists, volunteers, and leaders who inspire a passion for and participation in the arts within our community!
The "stars" will be shining brightly on Tuesday, November 2nd, 7PM, at the historic Lyric Theatre in downtown Stuart!  The MartinArts Awards Committee is so excited to hold the annual event to celebrate and honor artistic, voluntary, and philanthropic achievement in Martin County.  The evening's show is being produced by Heidi Condon with a special opening performance featuring our nominees along with Peter Jones, Karin Leone, and Charles Jones. The student performers and nominees are rehearsing to bring to you an unforgettable night showcasing their talents with unique collaborative performances just for the mARTies!
The MartinArts Awards co-chairs, Lisa Renee Ludlum and Marney McKee, and committee invite you to join them at the Lyric to recognize and applaud both the nominees and our Named Awards recipients.  Following in the footsteps of famous awards events, we will announce the recipients of our nominated categories during the mARTies!

What are the MartinArts Awards?
Since 2003, the MartinArts Awards, presented by MartinArts Foundation, have been the premier celebration of the arts on the Treasure Coast, recognizing performance, visual and literary artistic excellence and those who help the arts flourish in our community.  Each year artists, philanthropists, volunteers, and leaders in the arts are honored with a mARTies Award.  All nominees are invited to participate in an opening performance, choreographed and produced specifically for the event, and in collaborative performances.  All told, it's a celebration of the importance the arts have in all of our lives!
Who is recognized at the MartinArts Awards?  
Named Awards are selected by the MartinArts Foundation Board of Directors to represent a legacy of commitment to things such as leadership, arts education, philanthropy and lifetime achievement. Nominated Categories are divided into Professional Artist and Student Artist (High School Seniors only) and represent the visual, performing and literary arts disciplines. The awards are presented to an individual in each category with a proven record of artistic excellence, outstanding civic responsibility, and whose leadership has improved the quality of life in our community through the arts. Nominations are accepted from individuals, businesses, and organizations across the community.
What opportunities are available to support the event?  
Excited to be a part of a wonderful night? Invite your family and friends to attend!  Perhaps you'd even like to support our efforts?  Sponsorship opportunities and program ads are still available - call us at 772-287-6676 today to get in on the fun and be recognized as a supporter of the ARTS!  Proceeds from the event provide scholarships to our student award recipients and help fund year-round community outreach programs.  
Thank you to our Sponsors!