As is true this year, nothing is quite as we have done it before. To honor our Student MartinArts Award Nominees who are graduating in May, we hosted an evening at the Barn Theatre in Stuart for the nominees and their guests. 
Heidi Condon produced the celebratory event at the Barn where students performed and exhibited their artwork to demonstrate just how talented and worthy they are of recognition. Each student award recipient receives a $500 scholarship.
And the Nominees are…
Student Performing Arts (Music and Theatre subcategories combined) Nominees: Alexander Cooper, Maxwell Callewaert, Emma Garner, Hanna Roebuck, Caroline Rouse, Solana Rudnitsky, and Sarah Spector
Student Visual Arts Nominees: Daria Behrens, Kaitlyn Berger, Nina Curto, Mika Fowler, Rachel Goldman, Rianna Lepak, and Alexandra Trejo
Congratulations to our mARTies Winners
Student Performing Artist – Music: Sarah Spector & Alexander Cooper
Student Performing Artist – Theatre: Hannah Roebuck
Student Visual Artist: Alexandra Trejo
Sanders Award: Mika Fowler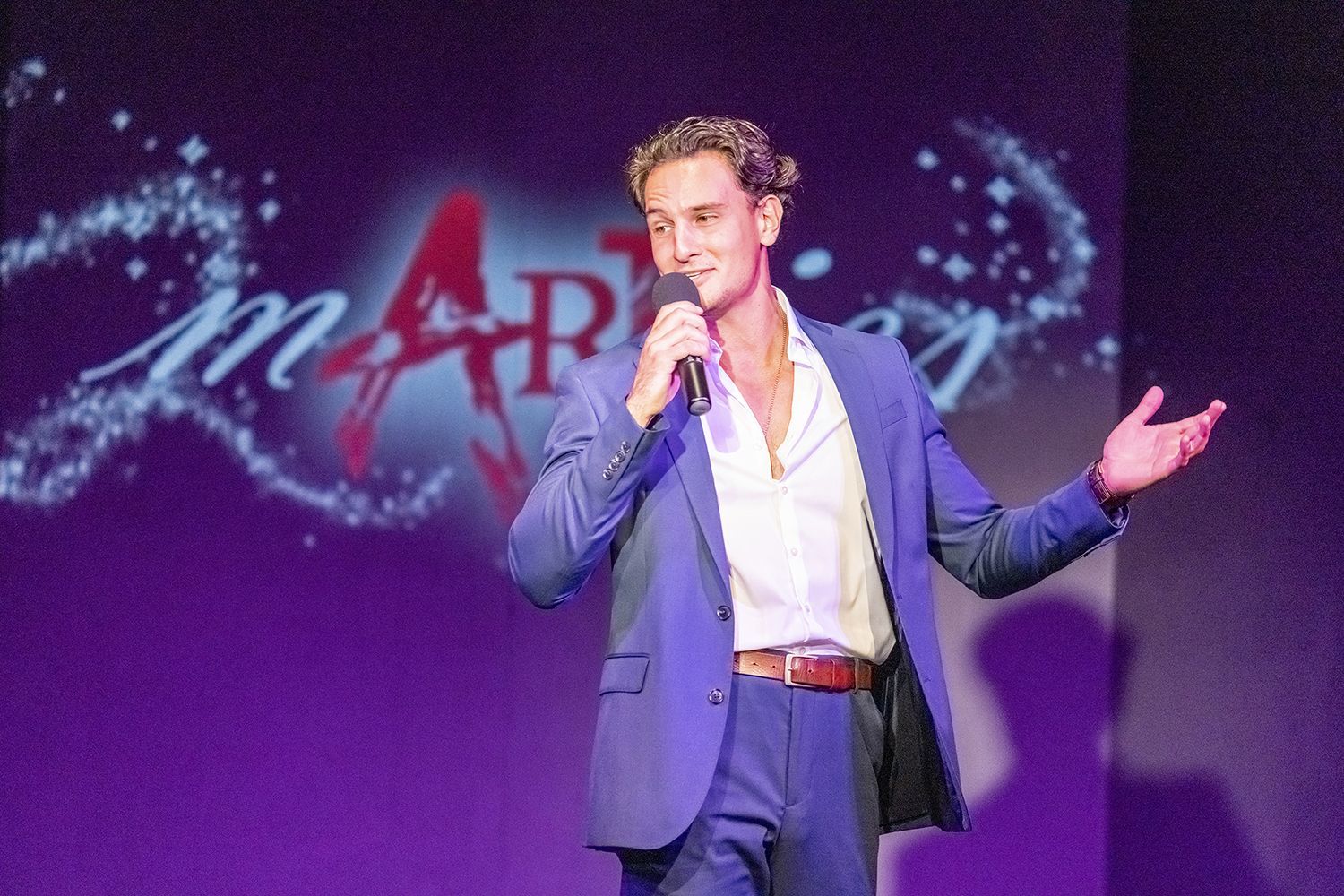 Meet Our Emcee: Cory Jeacoma
Cory Jeocoma received the MartinArts Awards Student Performing Arts Award in 2012.  Cory Jeacoma is now a New York based performer who has been seen touring the country with Jersey Boys and other productions. Before the industry shut down due to COVID, Cory closed the Broadway company of Beautiful: The Carole King Musical and then transitioned into TV. Be sure to check him out on the hit show Ghost on Starz playing Trace Weston. He returns to NYC next week to continue filming season 2. He'd like to thank Heidi, Krystal, and the entire mARTies family for bringing this show to life and for supporting the arts in our beloved area.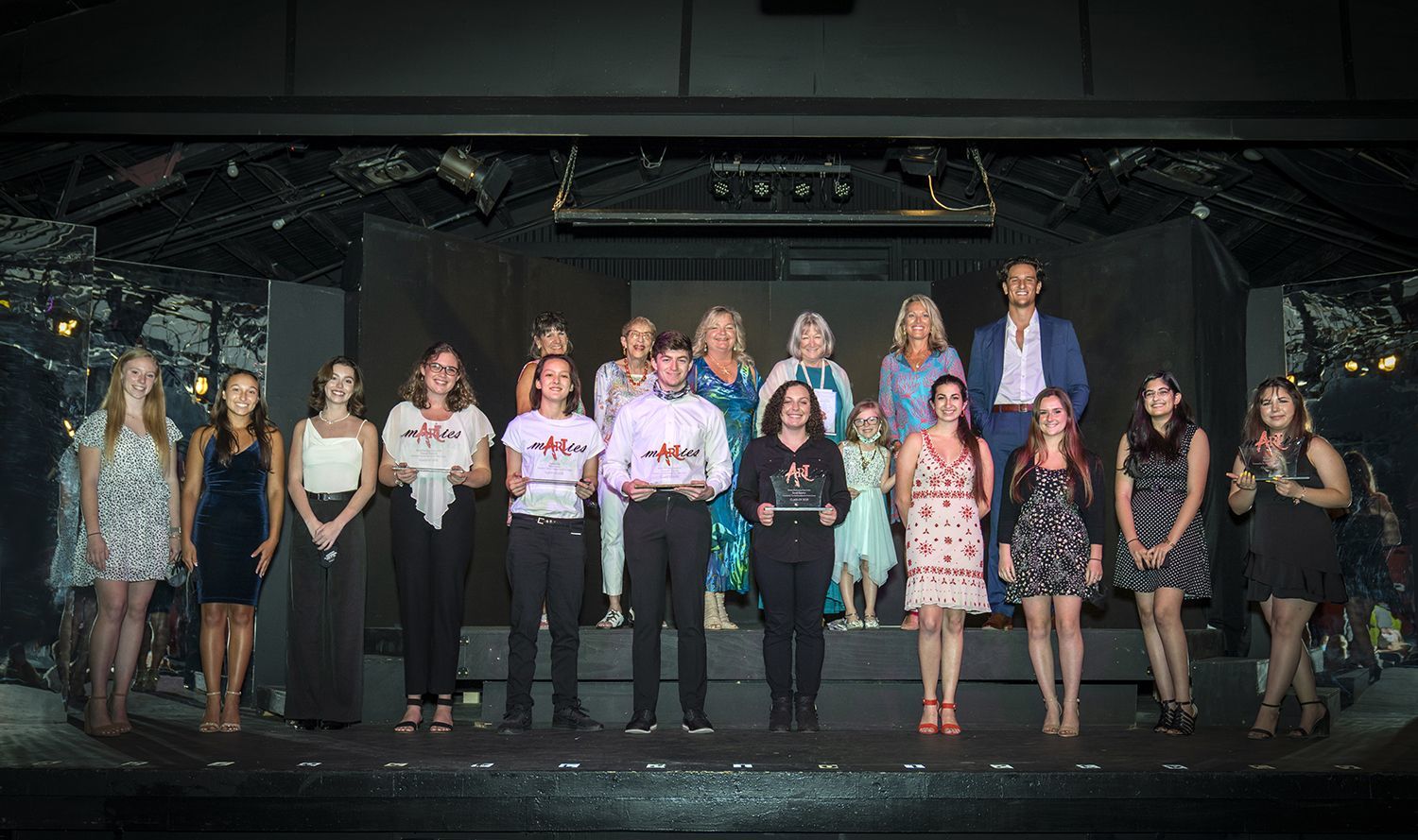 The legacy of the mARTies Awards runs deep as we have been honoring students and adults in the arts sector since 2003. The mARTies are like the Oscars or Grammys but created for our community. And like those celebrations we recognize nominees, have performances including an opening act and emcee.
Our alumni (former award recipients) include many locally talented adult artists and students, who have gone on to nationally recognized careers.

The Arts Foundation for Martin County would like to thank the following for their generous support of the mARTies Awards Class of 2021, Student Edition:

Emcee: Cory Jeacoma

Committee:
Lisa Renee Ludlum & Marney McKee, Co-Chairs
Heidi Condon, Sharon Hagin, Rickie Leiter, Faith Paul, Kristal Wion-Eckhardt

Judges:
Gary Deaton, Joe Flanagan, Marie Jureit-Beamish, Cindy Kessler, Jeanette Mazzella,
Anna Preston, Tom Prestopnik, Malia Stewart Schramm, Kristal Wion-Eckhardt

Special Thanks to:
The Barn Theatre & Staff, Castronovo Chocolate, Heidi Condon, Peter Jones, Stephen Mayer, Liz McKinley Photo & Design/Society Seen, Tara Biek Creative
Thank you to our Annual Corporate Sponsors and Seacoast National Bank for making the MartinArts Awards and our scholarships a reality for the Class of 2021 MartinArts Awards! 

Edward Jones Financial, Paul Nunley
Gallery 36
GMS
Masterpiece Design | Build
PNC Bank
Raymond James Financial Services, Marney McKee
Stuart Art Supply
The Gilt Complex
White Glove Moving and Storage