As documented in Chapter 16 of Martin County's Comprehensive Plan, there is a great need for cultural facilities. Under 16.3 "Future Needs," it is stated that "existing arts facilities have been identified as insufficient, so planning for additional future populations must certainly address expansion of facilities and opportunities."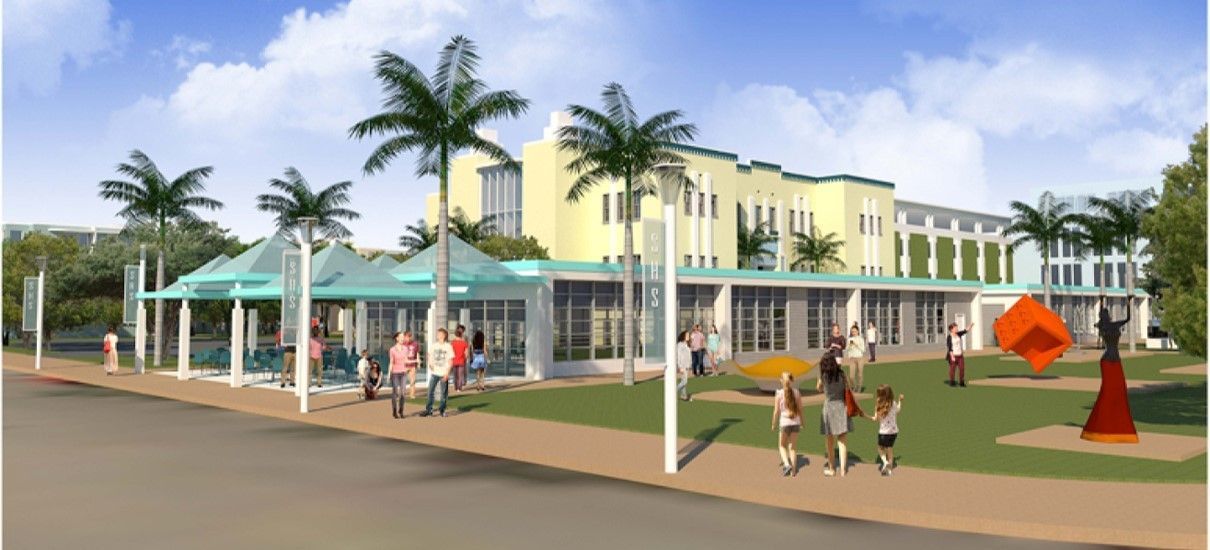 The MartinArts Foundation believes converting the historic Stuart High School into a community Arts Campus will provide access to and create experiences in the arts and education. The self-sustaining campus will incorporate multiple mixed-use venues including space for working artists, performers, lectures, commerce, and office space. 
How will it enhance the quality of our community? The campus will:
Preserve the historical art deco building and grounds creating a regional destination; 
Foster public interaction with local artists including showings, demonstrations and classes; 
Incorporate SMART Technology space to be shared among tenant organizations and visitors;
Serve as an anchor for downtown expansion;
Be an incubator for interactions between the nonprofit arts community and the broader creative sector; and
Become the facility providing the cultural infrastructure so essential to improving the life style of all Martin County residents. 
---
News & Updates:
Today the Martin County School Board voted 5-0 to support the "Intent to Lease" agreement between MartinArts and the Martin County School District! We are so excited to be moving forward with our team of experts - architects, historic preservation consultant, acoustician and fund raising! Watch for more news about each of these partners, and how you can help.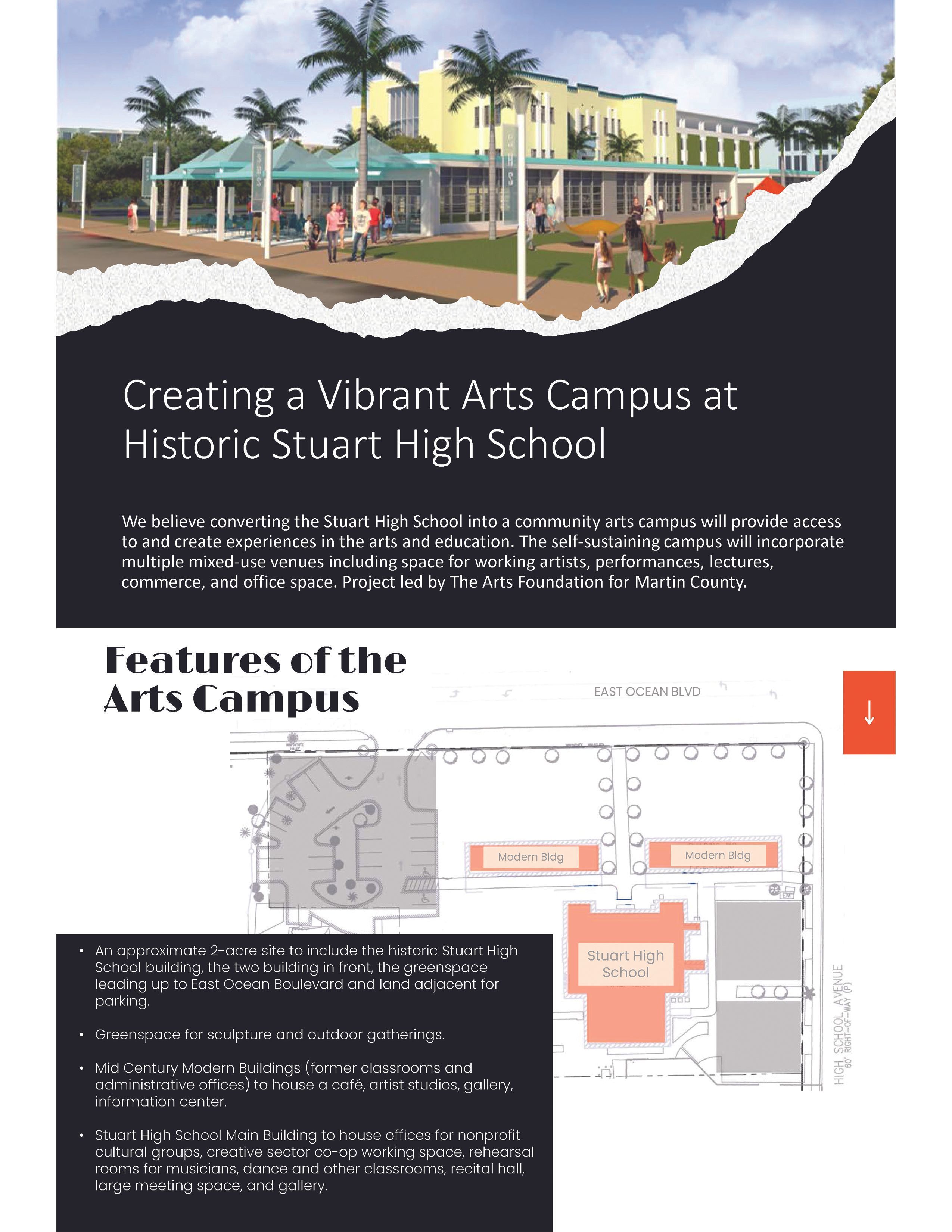 Stuart High School project receives grant from State of Florida, Division of Historic Resources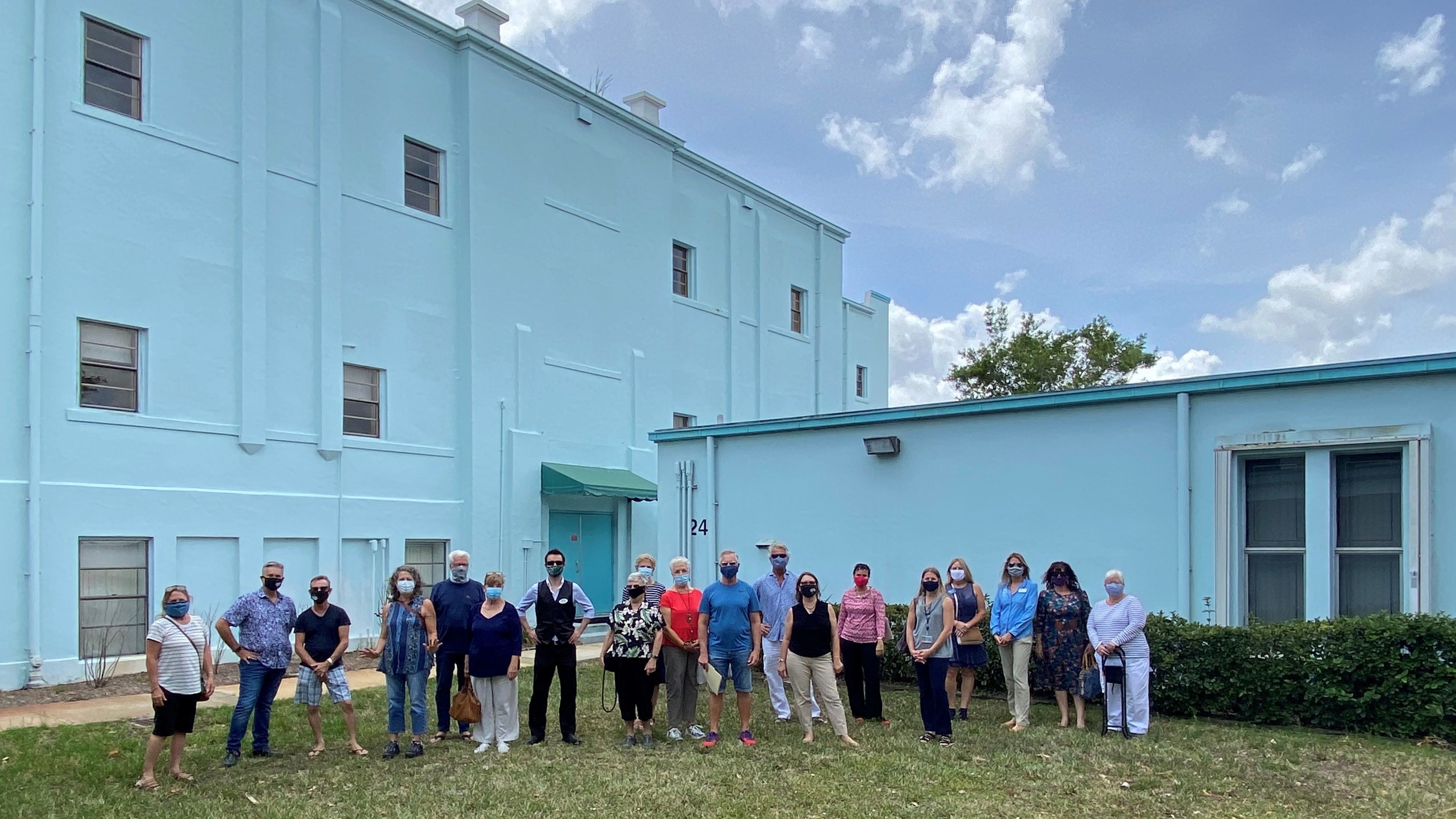 SHS Arts Campus | June 2021
The past few months have been a busy time as we work with Straticon Construction on the evaluation and due diligence for Stuart High School. One thing we've done is to take some groups through the space to help build enthusiasm for the project! The group pictured are representatives from many of the local arts groups who will want to be involved in the space as it comes to fruition. We anticipate wrapping up the due diligence by the end of July to then consider negotiations for a lease of the property (the historic buildings and some green space around them totaling approximately 2 acres).